FREE GUIDE
The 3 Big M&A Questions That Data Can Help You Answer
Every merger and acquisition is unique, yet in every case sellers try to paint a particular picture to enhance the company's value, and buyers are pressured to make things happen quickly. It can become a heated arena; one where many dollars and livelihoods are at stake.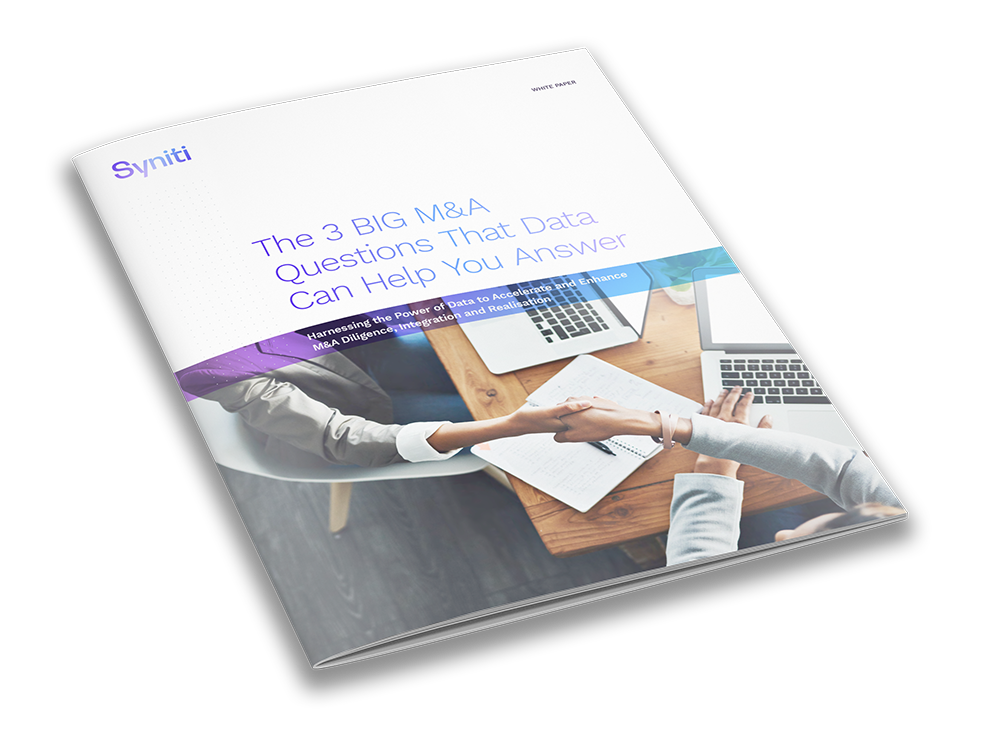 So, how do you ensure the success of your transaction? The simple answer is data, but with the caveat it can be trusted.
Read the new guide to learn:
How data, if used correctly, holds the secrets for success in diligence, integration and realization
How to address the three big challenges M&A transactions introduce
Actionable advice to create a roadmap for your journey
Submit the form on this page for instant access to this guide.