FREE SOFTWARE TRIAL
Real-Time Data Replication and Change Data Capture -
No Coding Required!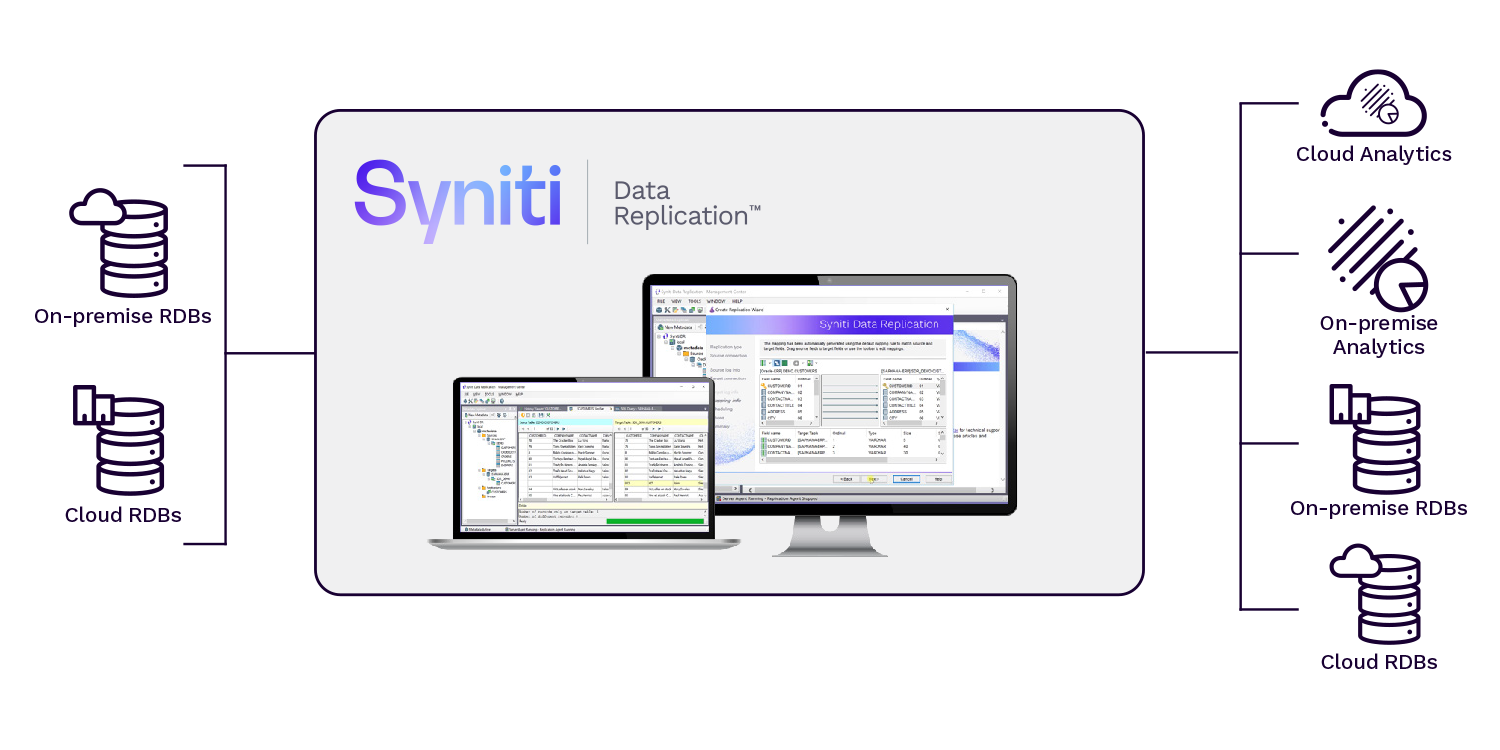 DIY Data Replication
Use Syniti Data Replication
in the cloud or on-premise

for fresh, relevant data without the need for consulting services.

Whether you are synchronizing data among mission-critical systems, accessing a high-speed analytic database or using a business intelligence application, Syniti Data Replication with Change Data Capture (CDC) is a choice solution for up-to-date business data—a critical capability in today's data-driven business cycles.

Submit the form on this page for your free trial.