FREE WHITE PAPER
The Business Value of SAP Advanced Migration by Syniti for SAP S/4HANA and SAP Application Migration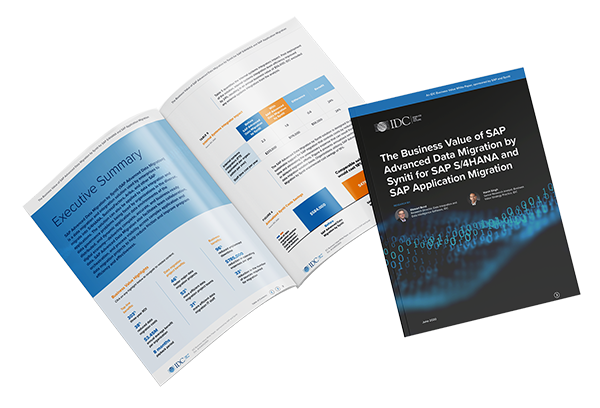 SAP Advanced Data Migration by Syniti (SAP Advanced Data Migration) is a data migration and integration solution used by enterprises to migrate into S/4HANA, SuccessFactors, Ariba, and other SAP applications.
The solution can also be applied to data integration and data governance problems being faced by organizations in the diverse, distributed, and dynamic application data environments of the digital economy—delivering complete, accurate, and business-ready data. SAP Advanced Data Migration also facilitates team collaboration, orchestration, and process visibility across complex application and data migration projects to help reduce friction and improve program efficiency and effectiveness.
Read the white paper to learn how SAP Advanced Data Migration by Syniti helps organizations achieve improvements by:
Improving IT staff and project team productivity

Providing business benefits

Achieving data migration project benefits
Submit the form on this page for instant access to this white paper.