GDPR WHITE PAPER
Create more value from data with GDPR
The GDPR regulation has been active in the UK and EU now since 2018, and has already been frequently used by authorities to impose substantial fines on enterprises who do not have strict enough personal information protection procedures.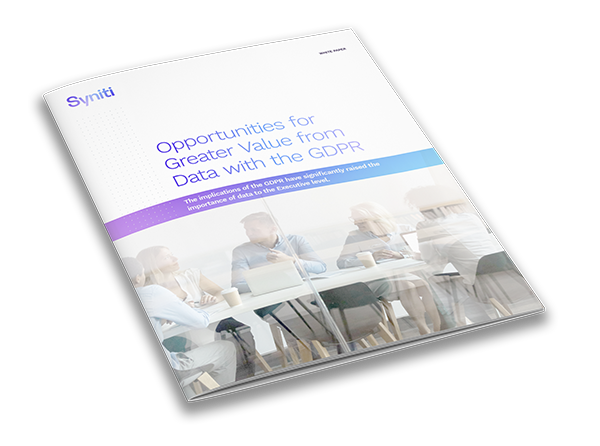 With reputational damage a key consequence of GDPR enforcement it's essential your organization understands the regulation inside and out.
Download this Syniti whitepaper to gain insight into:
What's included in the GDPR regulation and its origins

What responsibilities does an organization have

How an organization can turn GDPR data compliance into a value-creating opportunity
To learn more about GDPR and Data Compliance, fill out the form.