FREE EBOOK
Eight Essential Steps to a Frictionless Data Migration
Rarely will a data migration take place in a vacuum. There are particular reasons why it needs to be done. Sometimes these are purely technical but, more often than not, there are business drivers.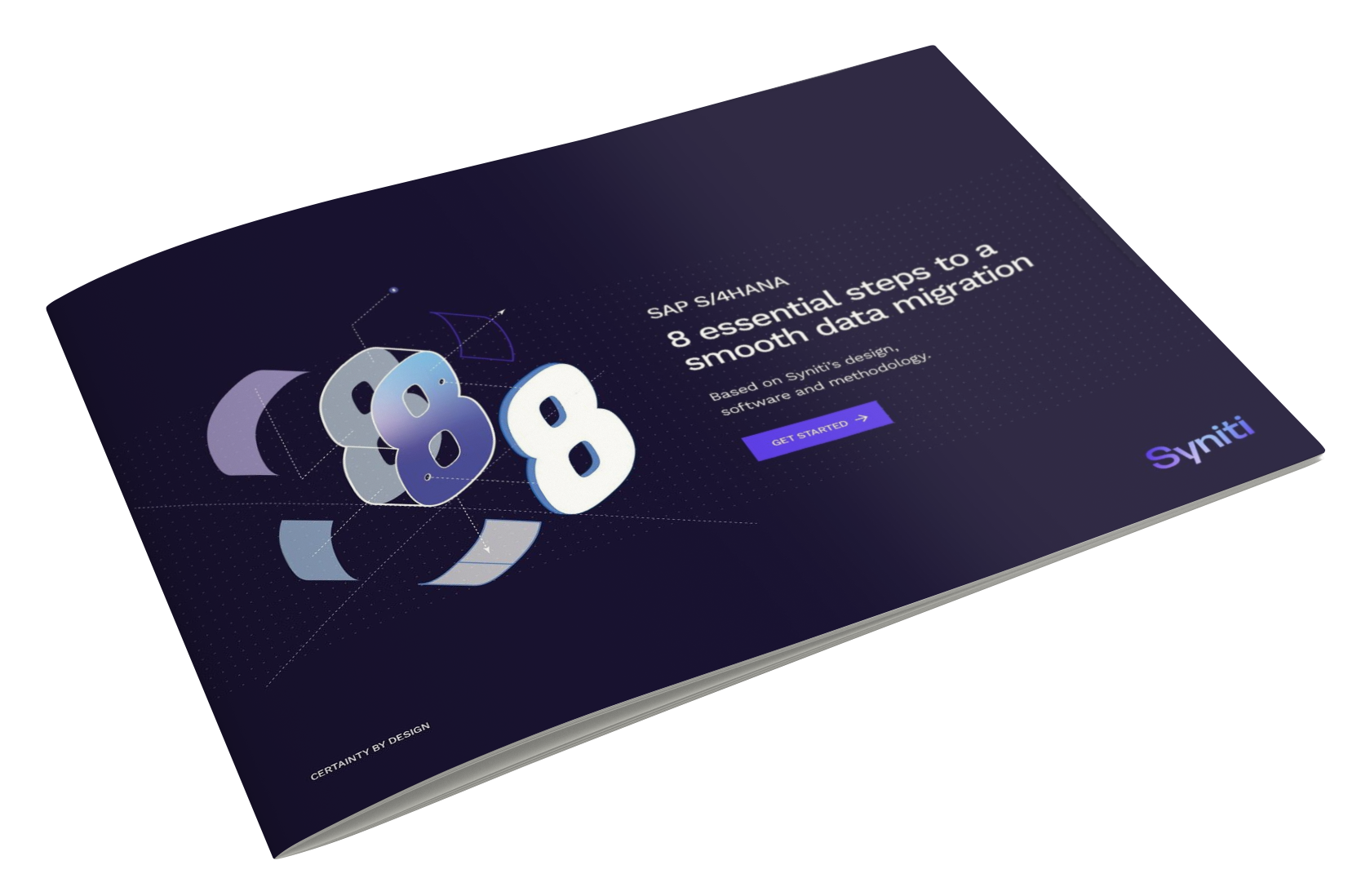 The shift to SAP S/4HANA is a perfect example. Progressive organization understand that making the switch now will save a lot of pain further down the line when SAP stops supporting older systems. Yet it is not just about the availability of the S/4HANA upgrade. (You could always wait just a little longer to change systems.) It is actually about introducing more efficiency and productivity into operational workflows as soon as possible.
Read the solution brief to learn why poor data migration planning and execution leads to:
Project "Black Swans"
Project Overrun
Additional Budget
Lost ROI
Submit the form on this page for instant access to this eBook.