COMPLIMENTARY EBOOK
The Definitive Guide to SAP S/4HANA Selective Data Transition (SDT) Success
Everything you need to know about successfully migrating to SAP S/4HANA and why Selective Data Transition is the go-to approach for so many businesses.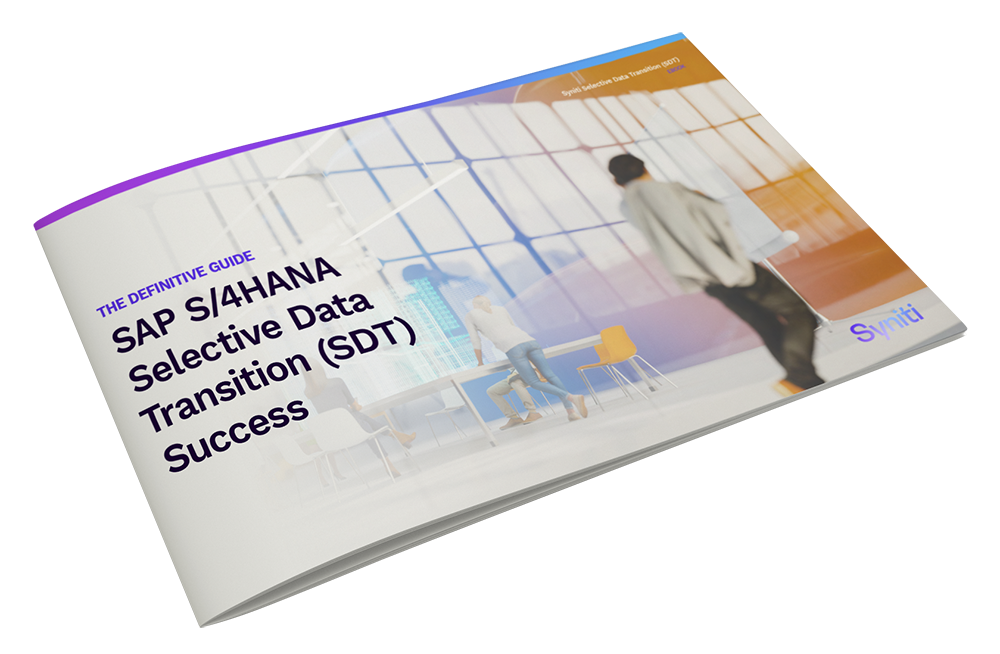 According to UKISUG, 26% of responding organizations were now live and using S/4HANA, a jump of 10% over the previous year. With the tidal wave of SAP S/4HANA transformation projects approaching, one methodology for the move is Selective Data Transition (SDT) and it's starting to take-over as the preferred choice for many.
But is it right for your enterprise?
In this Syniti eBook we'll give you the complete breakdown of Selective Data Transition, including:
A primer on Selective Data Transition
How it compares to other migration approaches
The factors that make SDT a good choice
The business benefits of SDT
To explore Selective Data Transition further, complete the form on this page.