COMPLIMENTARY EBOOK
4 Steps to Build Your Business Case for Data Quality
Would your organization's stakeholders make the same business decisions if they knew annual revenue was on track to double? Or if productivity was halved?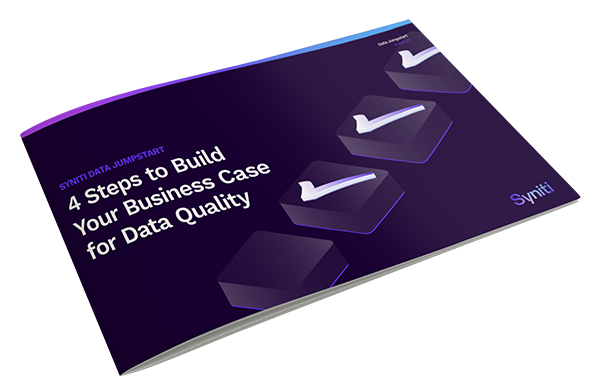 What if stakeholders couldn't trust the data enough to know the true state of revenue growth or productivity?
Poor data quality impacts the enterprise at every level—from decision-making and business expenditure to compliance and customer trust. And yet, according to a recent study by HFS Research, only 5 percent of C-suite executives across the Fortune 2000 feel they can trust the data they have.
Getting buy-in from stakeholders for data quality improvement is challenging—even when stakeholders know there is a problem. So how do you get from disinterest to a fully funded data improvement initiative? The key is in how you present it.
This ebook will help you plan with real, reliable data to support your presentation.
To explore Data Jumpstart further, complete the form on this page.